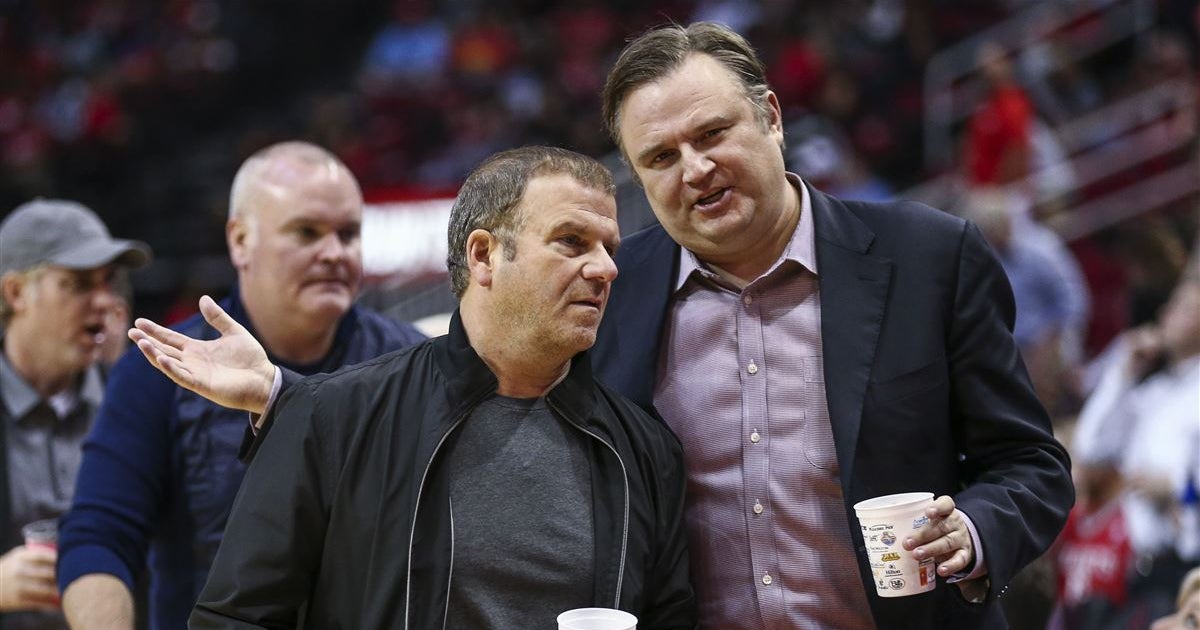 The Houston Rockets had a stellar season during the 2017-18 campaign, and if not for an injury to All-Star point guard Chris Paul, could've very well gone to the NBA Finals.
However, it certainly hasn't been the banner season that many expected so far this year despite the team re-signing Paul and Clint Capela. The Rockets ended up waiving guard Danuel House Jr. earlier this week, which came as a surprising move to any considering the team has been playing without Carmelo Anthony. According to Jonathan Feigen of the Houston Chronicle, the Rockets waived House to clear up a roster spot in which the team plans to utilize to trade for a player in the near future.
The Rockets waived Danuel House Jr. to open a roster spot with the Rockets seeking a trade this week, a person with knowledge of the team's plans said.

The Rockets are seeking a deal this week, in time to possibly include a player involved in another trade before the Feb. 7 deadline, the person with knowledge of the plans said.

The decision to waive House could indicate confidence that a deal will be made, though it comes at the risk that House would be picked up on waivers.
Houston is currently still deciding what to do with Anthony, who the team has revealed that they are planning to part ways with. It's unclear if the team is trying to trade Anthony in correspondence with this roster move or if the deal will be tied together.
The Rockets signed Anthony to a $2.4 million contract after being dealt to the Atlanta Hawks as part of a three-team trade. The Hawks ended up buying out Anthony shortly after the deal was completed. That came after Anthony had a rocky lone season as a member of the Oklahoma City Thunder after the franchise acquired him from the New York Knicks last summer.
If Anthony ends up being waived by Houston, the franchise is responsible for paying the remainder of his salary. In just 10 games as a member of the Rockets, Anthony averaged just 13.4 points and grabbed 5.4 rebounds per contest while shooting 32.8 percent from beyond the arc. His last game came back on Nov. 8 when he scored just two points and missed 10 of his 11 field goal attempts against the Thunder.
The Rockets also saw Luc Mbah a Moute and Trevor Ariza leave the team in free agency and those moves have certainly impacted the team on the defensive end. Ariza was the team's starting small forward last season, but chose to sign a one-year deal with the Phoenix Suns. On the other hand, Mbah a Moute chose to sign with the Los Angeles Clippers this past summer rather than be a key reserve for the Rockets.