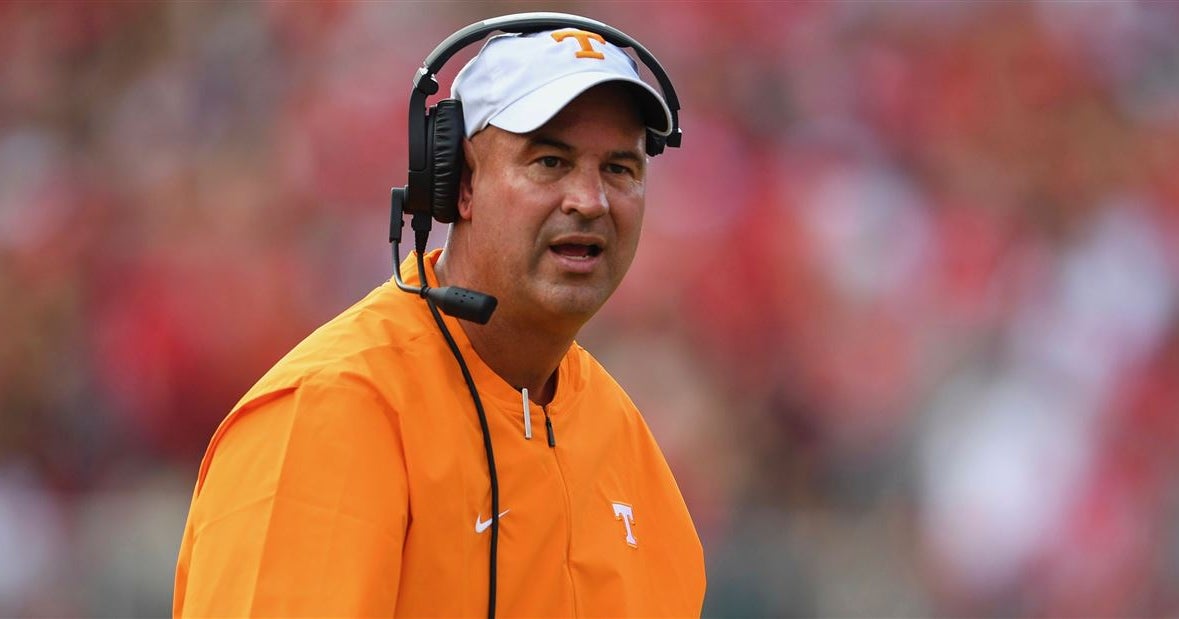 With three regular-season games remaining, Tennessee still holds its postseason fate in its own hands.
The Vols (4-5, 1-4 SEC) could play their way into a bowl game this season by winning at least two of their final three games, starting with their home game Saturday afternoon against 12th-ranked Kentucky (7-2, 5-2).
But that might not be their only path to a bowl appearance.
First-year Tennessee coach Jeremy Pruitt said Wednesday that the Vols "absolutely" would accept a bowl bid if they finish with a 5-7 record this season and still are invited to play in a bowl, explaining that they could use the extra practices during the month of December.
"We'd love to play as many games as we could," Pruitt said during the SEC coaches' weekly teleconference. "In the spring, I wish we could've had 45 practices instead of 15. We need all the practice we can get."
Asked to clarify whether that meant Tennessee would accept a bowl bid with a 5-7 record, Pruitt said, "Yeah, absolutely."
After playing in three consecutive bowls during the 2014-16 seasons, Tennessee failed to qualify for a bowl game last year at the end of a 4-8 season during which former coach Butch Jones was fired.
With 39 bowl games now giving 78 teams an opportunity to play in the postseason, some teams with 5-7 records might be needed to fill the bowl schedule.
The expanding bowl schedule forced a change in NCAA rules in 2015, allowing teams with 5-7 records to accept bowl invitations if there aren't enough bowl-eligible teams to fill out the postseason schedule. Since then, five teams with 5-7 records have played in bowl games.
If five-win teams are needed to fill out the bowl schedule, the 5-7 teams with the highest Academic Progress Rates are invited to play in the bowls with remaining vacancies.
Some teams have declined the opportunity to make a bowl appearance with a 5-7 record. Earlier this year, Pac-12 presidents also approved a new rule that prevents teams from their conference from playing in bowl games with 5-7 records even if their APR scores would give them the opportunity to play in the postseason.
Tennessee has played in just three bowl games in the past seven years. In addition to missing out on a bowl appearance last year, the Vols failed to reach a bowl during the 2011-13 seasons — their final two years under former coach Derek Dooley and their first year under Jones.
Tennessee still has the opportunity to play its way into a bowl game without needing help from its APR score. After playing host to Kentucky, the Vols will take on Missouri (5-4, 1-4) on Nov. 17 in their home finale and travel to in-state rival Vanderbilt (4-5, 1-4) on Nov. 24 to close out the regular season.
On Saturday, Tennessee rebounded from back-to-back losses to Alabama and South Carolina with a 14-3 homecoming win over Charlotte.