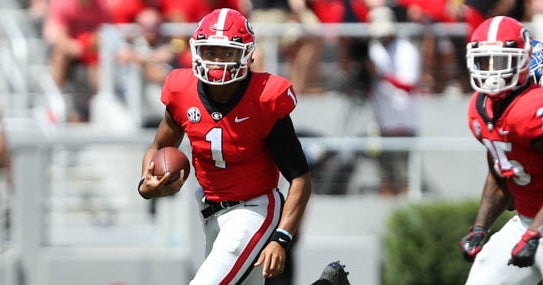 The Deep South's Oldest Rivalry hasn't just produced great games, it has seen Auburn and Georgia battle it out in dozens upon dozens of notable recruiting battles. While those fights have happened in multiple states, most seem to occur in Georgia. That, of course, makes perfect sense. Not only are the Bulldogs located there, but Auburn sits not far from the Alabama-Georgia state line. The state of Georgia, in fact, is just as important (some would say more so) to Auburn recruiting as is the Tigers' home state, as 30 players on the current roster come from the Peach State.
Then, there is this — with Georgia's population explosion in recent decades, the state never has been more loaded with talent. Florida is another major battleground for the Tigers and Dawgs. It, too, is a key state for both programs. In recent years, we've also seen Georgia try its hand in Alabama. While Georgia historically recruits at an extremely high level, Auburn is no slouch. In fact, the Tigers have had their share of big recruiting wins over the Dawgs.
When the teams tangle Saturday night in Athens, Ga., several key Tigers will be players Auburn landed by beating out the Dawgs. On the flip side, more than a few Georgia starters were once big Auburn targets. And with 2019 prospects like Owen Pappoe, Nakobe Dean, Clay Webb, Tyrique Stevenson, and Trezmen Marshall in attendance, both teams will want to impress in Sanford Stadium this weekend.  say the least, it's a great rivalry on and off the field. With the help of Keith Niebuhr from AuburnUndercover, here's a look at five players Georgia beat out Auburn to land — and five the Tigers won out over the Dawgs.