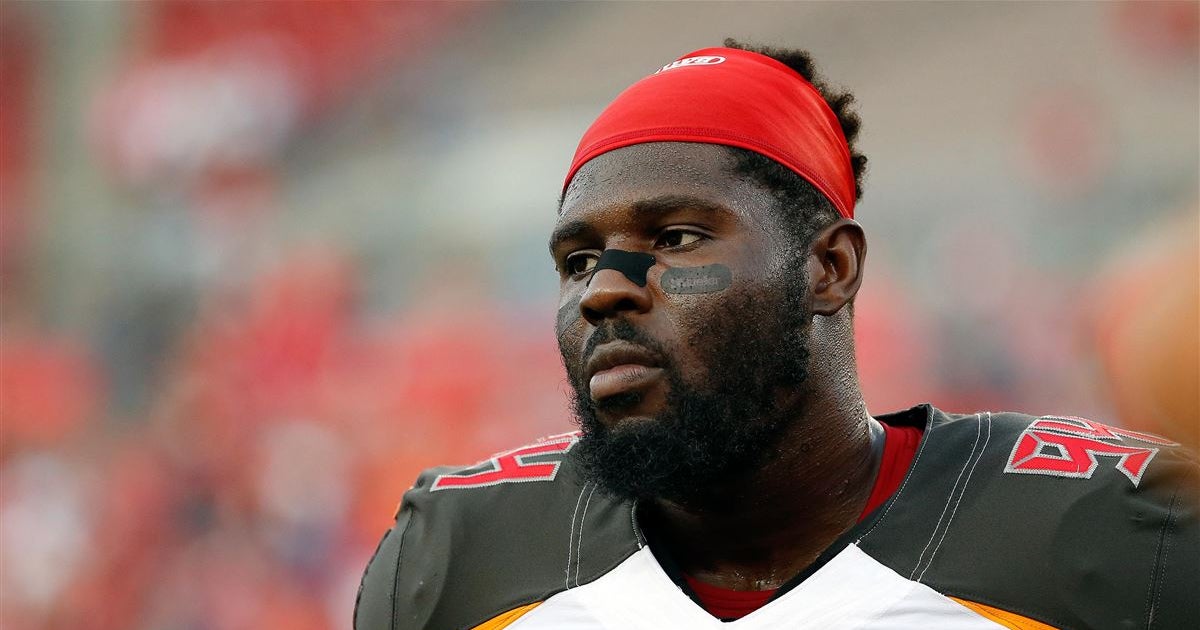 The Seattle Seahawks are looking for some help at various positions with their recent string of bad injury luck and nothing reflects that more than their list of tryouts and visits for week 10 before starting their preparation for the Los Angeles Rams on Wednesday.
The Seahawks have five critical injuries in week 10 ranging in severity from the unknown, wide receiver Doug Baldwin (groin), to on the bubble, running back Chris Carson (hip); right guard D.J. Fluker (calf) and strong safety Bradley McDougald (knee)), to the already ruled out, cornerback Neiko Thorpe (groin). The Seahawks have several needs across their roster if the remaining four who haven't been ruled out are limited or miss the game altogether on Sunday. Also, they still have a need on their defensive line with some edge rush help.
With all that in mind, the Seahawks tried out five players and brought one player in for a free agent visit in week 10.
According to veteran NFL reporter Howard Balzer, the Seahawks tried out guard David Bright, defensive back Tyson Graham, cornerback Jalen Myrick, running back Troymaine Pope, and linebacker Ejuan Price. They also brought in defensive end George Johnson for a visit.
Apparently, the Seahawks were looking to sure up spots along their offensive line specifically at guard, cornerback, running back and defensive end. The only surprise being they looked at a linebacker when they have plenty of linebacker help at the moment. In fact, they just released one of their linebackers earlier in the week to make room to call up cornerback Kalan Reed. Ultimately, the Seahawks didn't sign any of these players outside of Pope, who you may remember as the standout Seahawks running back from the 2016 preseason. Even with Pope's signing, they placed him on the practice squad as a precaution and not on the main roster.
The lack of moves to their active roster outside of Reed's promotion could signal the Seahawks have faith Baldwin, Carson, Fluker and McDougald can play on Sunday or more likely, they have faith in the depth behind them even if they can't make it. Out of the four, Fluker and Baldwin are most likely to play without issue. McDougald and Carson are about in the same boat. Neither practiced much in week nine and still couldn't make it through the game. One wonders what the Seahawks could that'll make them ready for week 10.
While the Rams matchup is essential; it's not more important than every remaining game on their schedule save of the 49ers and Cardinals games if you think those are easy wins but games against division foes rarely are. And, the Seahawks have already struggled with the Cardinals once this season.
(The Seahawks dropped an ugly game at home to the Chargers and now are looking to avenge a different home loss to a Los Angeles team versus the Rams in week ten. Don't MISS any critical updates. Stay informed right along with us — take five seconds to Sign up for our Free Seahawks newsletter now! R.I.P. Paul Allen)
As for the players they targeted, none were high on experience. Bright's an undrafted rookie out of Standford with the versatility to play multiple spots on the defensive line. Bright has yet to find work in the NFL since going undrafted. Graham also has no NFL experience but unlike Bright has spent time on an NFL roster with the Indianapolis Colts and Atlanta Falcons after going undrafted out of South Dakota in 2017. Myrick — a seventh-round pick out of Minnesota in 2017 — appeared in five games with the Jaguars in 2017 where he notched a single pass deflection. He's also spent time on the Minnesota Vikings practice squad this season. Price is a former member of the Los Angeles Rams (#intelgathering) who drafted him in the seventh round in 2017. He appeared in one game for them in 2017 and was released during roster cuts in 2018 like Myrick with the Jags.
Finally, Johnson — an undrafted player out of Rutgers in 2010 — is the only player with actually real NFL experience and may be an option down the line for the Seahawks if their pass rush doesn't fare any better over the next few games. He's played for six different teams including the Tampa Bay Buccaneers (twice), Minnesota Vikings, Detroit Lions (twice) and New Orleans Saints.
During his career, he's played in 45 games but starting only five where he's amassed 66 tackles and 8.5 sacks along with two forced fumbles in eight seasons. That's barely over one sack per season. Maybe, the Seahawks see something that'll fit him into their system or maybe they're getting desperate.
Or maybe that's the reason they didn't sign him.
But, the Seahawks certainly were busier than ever in week 10 when it comes to looking for possible roster additions.